The Voice of the Voiceless: NAS Babies Cry
Thomas Thannickal
The sound of the newborn baby's first cry (vagitus) is magical for parents. The infant needs to take the first breath. The first cry is critical to the transition from fetal circulation to living outside the womb successfully. The only way young babies know how to communicate is through crying. The pitch and sound of a baby's cry is designed by nature to get you to respond quickly. An unusually high-pitched scream of babies alarmingly increases in the USA and developed countries. It is the first sign of the birth of a Neonatal Abstinence Syndrome (NAS) baby.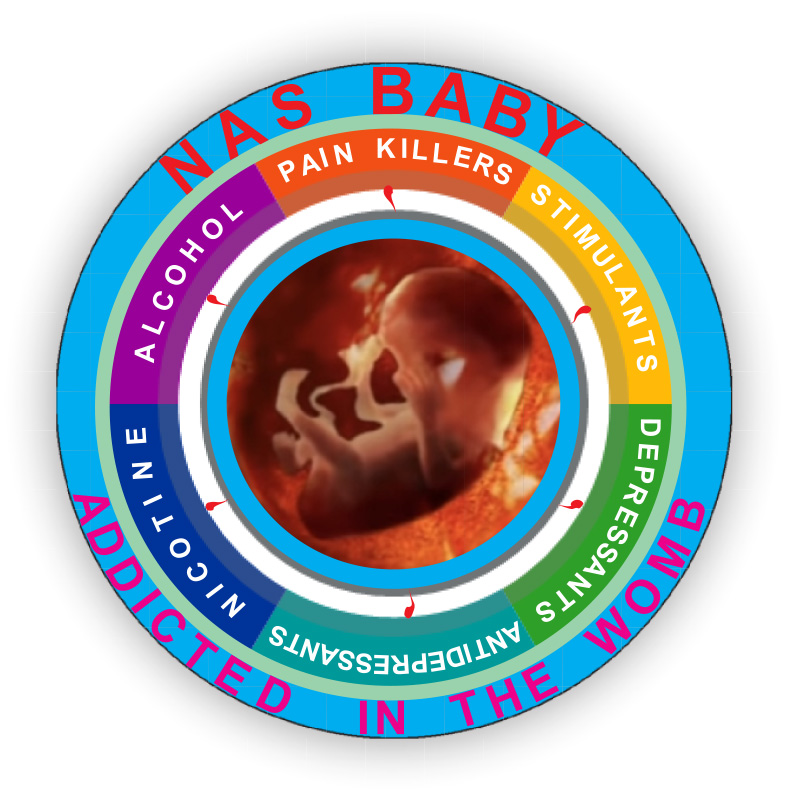 How does it affect the bay?
NAS is a group of disorders involving multiple systems. It affects the nervous, autonomic, respiratory, and gastrointestinal systems. The most specific presentation for withdrawal is a triad of increased muscle tone, tremors, and exaggerated Moro reflex. Other symptoms include excessive high-pitched crying, diarrhea, irritability, and sneezing.
What causes NAS?
Almost every drug and medicine passes from the mother's bloodstream to her unborn baby through the placenta. Some treatments and drugs are more likely to cause the syndrome than others.
Opioids (heroin, codeine, and oxycodone).
Stimulants (amphetamines or cocaine).
Antidepressant medicines such as selective serotonin reuptake inhibitors (SSRIs).
Depressants (barbiturates, alcohol, or marijuana).
Nicotine from cigarette smoking.
How can NAS be Prevented?
NAS is potentially a preventable problem. Proper knowledge and understanding of the substances such as pain killers (opioids), stimulants, antidepressants, depressants, and nicotine will help to avoid substance abuse and overuse.
Addiction affects a person, family, and the next generation. It is worth considering whether the substance of abuse and overuse disorders have to take control of our lives. A complete drug-free environment at every aspect of life and growth is 'Pro-life' and therefore, is the right of every 'New Life.'
"To fear the Lord is the beginning of wisdom: and it was created with the faithful in the womb". Ecclesiasticus 1:14
Further Reading
Centers for Disease Control and Prevention (cdc.gov).
National Institute on Drug Abuse (nida.nih.gov).
Wachman EM et al., Neonatal Abstinence Syndrome: Advances in Diagnosis and treatment. JAMA. 2018, 3:319(13): 1362-1374.
Substance Abuse and Mental Health Services Administration (samhsa.gov)