Weekly Bulletin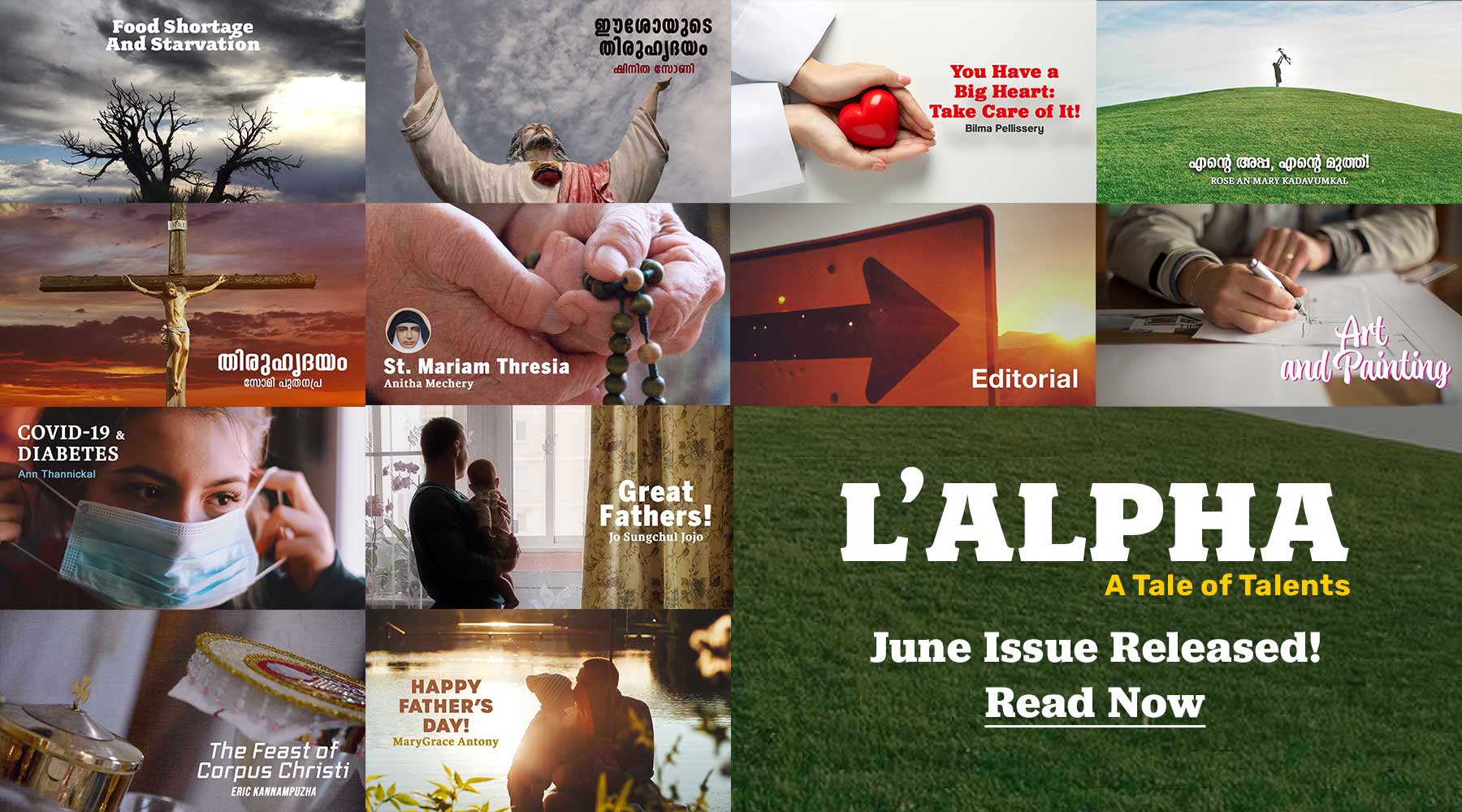 June 15, Wednesday
7:30 PM: Holy Qurbana, Office for the Deceased, Novena to St. Joseph, (Memorial Qurbana for Fr. Mathew Pottukalam, SDB (Brother of Tommy Pottukalam) and Joseph Michael Pinamarukil (father of Mini Aby, 2nd death Anniversary))

June 17, Friday 
7:00 PM: Confession
7:30 PM: Holy Qurbana, Novena to St. Alphonsa
June 18, Saturday 
10:00 AM: Holy Qurbana, Novena to Mother of Perpetual Help
June 19, Sunday | Season of Apostles III
10.15 am: Holy Qurbana (Malayalam)
Qurbana Readings: Ex 23: 20-26, Jona 4: 1-11, Roma 15: 14-21, Luk 9: 1-6
Bakersfield – No Holy Qurbana
Let us remember:
Sundays Holy Qurbana at 10.15 am (Summer Holidays)
L'ALPHA's June Edition released. Read here
June 24: Last Friday Youth Adoration after Qurbana
July 15-17: STEUBENVILLE CONFERENCE, TUCSON, AZ
July 22-31: Parish Feast
July 23: Youth Thattukada & Movie Night
July 24: In-person SAY Reset with Shinto Achan
August 4-7: Zion2022, a gathering for campus students organized by Jesus Youth in Pennsylvania.
August 5-7: Guadalupe Pilgrimage
September 2-5: West Region Syro Malabar Catholic Youth Conference (DYA Western Region, at Big Bear)
October 1: Parish Picnic
Let us continue to strictly follow COVID-19 guidelines – Please wear a mask at all times.
May the Good Lord Bless and Protect All of You.
Fr. Sebastian Valiyaparampil
Vicariachan
Photos