Weekly Bulletin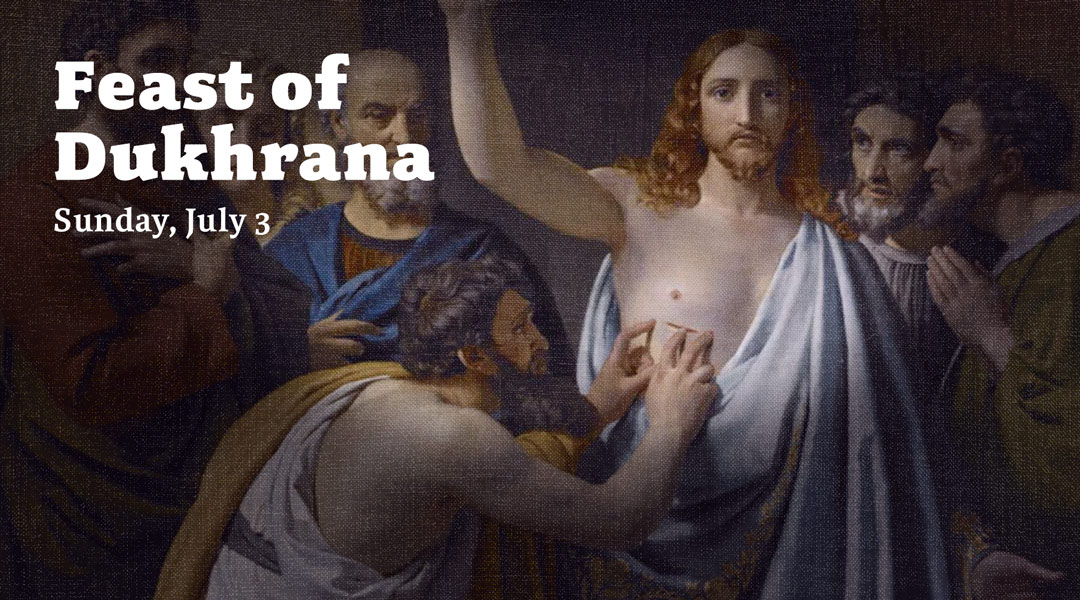 June 29, Wednesday
7:30 PM: Holy Qurbana, Novena to St. Joseph

July 1, Friday 
7:00 PM: Confession
7:30 PM: Holy Qurbana, Novena to St. Alphonsa
8:20-9.00 PM: First Friday Adoration
July 2, Saturday 
10:00 AM: Holy Qurbana, Novena to Mother of Perpetual Help
June 26, Sunday | Season of Apostles V – Feast of Dukhrana

10.15 am: Holy Qurbana (Malayalam – Feast of St. Thomas Family Unit)
Qurbana Readings: Ruth 1:6-18, Prov 6:8-17, I Cor 3:5-14, Jn 11:1-16
Bakersfield – No Holy Qurbana
Let us remember:
Sundays Holy Qurbana at 10.15 am (Summer Holidays)
Reading circle every Sunday at 12 Noon
July 15-17: STEUBENVILLE CONFERENCE, TUCSON, AZ
July 22-31: Parish Feast
July 23: Youth Thattukada & Movie Night
July 24: In-person SAY Reset
August 4-7: Zion 2022: Conference for campus students organized by Jesus Youth in Pennsylvania.
August 5-7: Guadalupe Pilgrimage
September 2-5: West Region Syro Malabar Catholic Youth Conference (DYA Western Region, at Big Bear)
October 1: Parish Picnic
Let us continue to strictly follow COVID-19 guidelines – Please wear a mask at all times.
May the Good Lord Bless and Protect All of You.
Fr. Sebastian Valiyaparampil
Vicariachan