Weekly Bulletin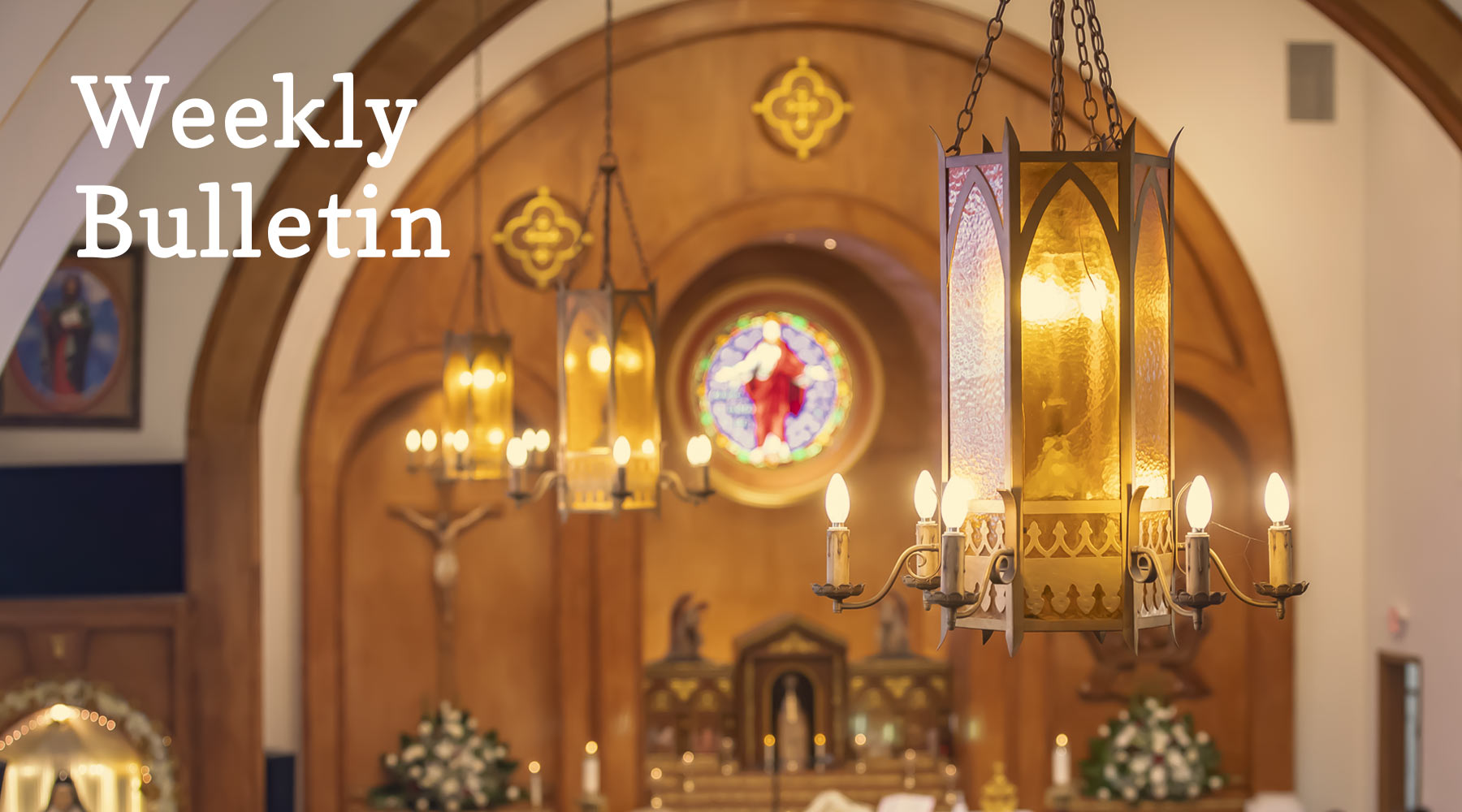 December 7, Wednesday 
07:00 pm: Confession
07:30 pm: Holy Qurbana, Novena to St. Joseph
December 8, Thursday | Solemnity of the Immaculate Conception

07:30 pm: Solemn Holy Qurbana, Ladeenju
December 9, Friday 
07:00 pm: Confession
07:30 pm: Holy Qurbana, Office of the deceased, Novena to St. Alphonsa, Memorial Qurbana for Mariamma Sebastian Mulavana (mother of Jimmichan), for K. P. Peter (father of Aby Peter).
December 10, Saturday
10.00 am: Holy Qurbana
11:00 am: Confession
Christmas Carol in Houses – St. Mary's Family Unit
December 11, Sunday | Season of Annunciation III
09.45 am: CCD Classes
10.45 am: Holy Qurbana (Malayalam), Thanksgiving Qurbana – Matrimonial Silver Jubilee
Christmas Carol in Houses – St. Mariam Thresia Family Unit
Qurbana Readings: Gen 18:1-10, Judg 13:2-7, Eph 3:1-13, Lk 1:57-66
Bakersfield: 11 December 4.30 pm Holy Qurbana
Let us remember:
December 11: Matrimonial Silver Jubilee, Parish celebration
December 13: Tuesday 07:30 pm:  Mystica Prayer (via zoom)
Christmas Qurbana December 24th 08:30 pm: Nativity Ceremonies, Holy Qurbana
For Confessions Priests are available for confessions on 9th & 16th Friday from 7-8.30 pm.
December 31 : Qurbana at 09. 00 pm, (Adoration 8-9 pm)
January 6 : Denha Thirunal (Pindi Perunnal) 07.30 pm Qurbana and Celebration of the lights.
Reading circle every Sunday at 12 Noon
LFML & Angels Army meeting every 4th Sunday of the Month
Online Malayalam Class on every Sunday from 3:30 pm to 4:30 pm
Intercessory Prayers & Adoration, Every Sunday at 9.45 am (Chapel)
Christmas Carol – In Houses
December 10: St. Mary's Family Unit
December 11: St. Mariam Thresia Family Unit
December 17: St. Paul Family Unit
December 17: St. Mother Theresa Family Unit
December 18: St. Chavara Family Unit
Let us observe Covid guidelines – It's optional to wear Mask in the Church
May the Good Lord Bless and Protect All of You.
Fr. Sebastian Valiyaparampil
Vicariachan