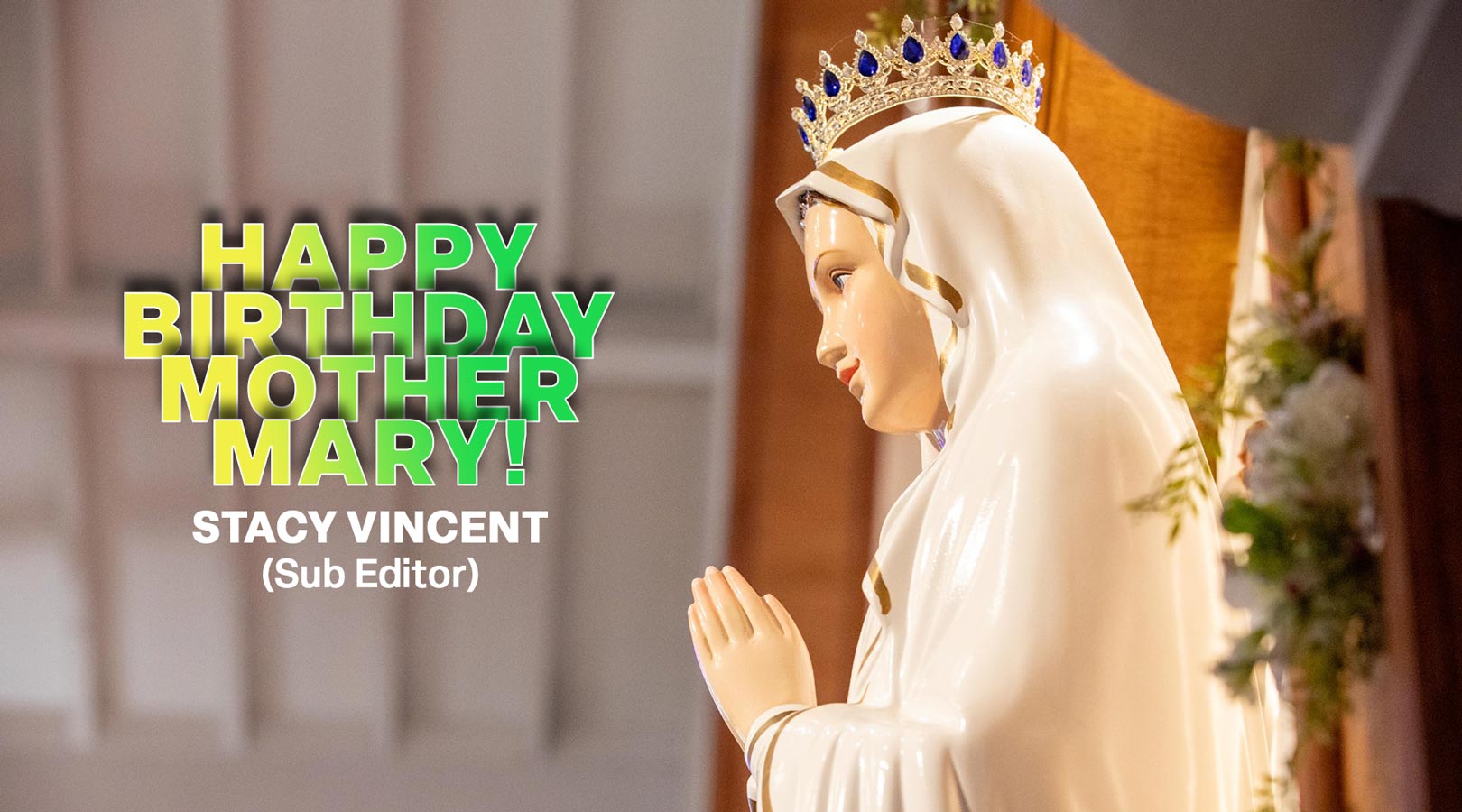 Usually, saints' feast days are celebrated on their 'birth to heaven'; however, the two exceptions are John the Baptist, and you guessed it, our Blessed Mother! Why is Mother Mary so important? The quickest answer in Jesus' own words can be found in John 19: 27: "Behold your mother!" Jesus shares His mother with all of us because being able to love the people who understand Jesus best, helps us to know and love Him more.
"Behold your mother!"
On a deeper level, we see Mother Mary as the new Eve. Since Eve disobeyed God and Adam cooperated with her, they lost sanctifying grace for themselves and their offsprings. Like Eve, Mary was created full of grace. Luke 1:28 calls her "highly favored woman!" But unlike Eve, Mary cooperated and remained obedient to God. She said: "Behold, the handmaid of the Lord; be it unto me according to thy word." (Luke 1:38) In cooperation with God, Mary became Mother of the Redeemer and, in cooperation with Christ, her Son, she became Mother of the redeemed as well.
Behold, the handmaid of the Lord; be it unto me according to thy word
Our Lady is so important to the salvation history that her birthday marks a new era in the Old Covenant. After the original sin of our first parents, mankind had to wait 3,000 years, perhaps more, for the Messiah. But, at a certain blessed moment, Divine Providence decreed that a woman should be born who would deserve the coming of the Messiah. Her nativity represents the entrance into the world of the perfect creation who found grace before God and had merit sufficient to end that extensive wait.
On September 8th, we celebrate our beautiful Mother Mary's birthday, also known as the feast of the Nativity of the Blessed Virgin Mary. To celebrate this time, we observe the 'Ettunombu' fast which allows us to have a deeper connection with Mary. During this time, there are many ways for us to get closer to our Blessed Mother, including praying a Novena to our Blessed Mother, singing songs about her, praying the rosary, and understanding the importance of and wearing a Scapular. Another amazing way to embrace her love is to complete a do-it-yourself retreat called '33 Days to Morning Glory' (which will be linked below).
Let us use this wonderful feast to grow closer to our Mother Mary who accepted God's will and is full of grace. Alongside, let us ask our Blessed Mother for her intercession on her birthday so that we will also be able to treasure the 'Word' within us and ponder over the will of God!