Weekly Bulletin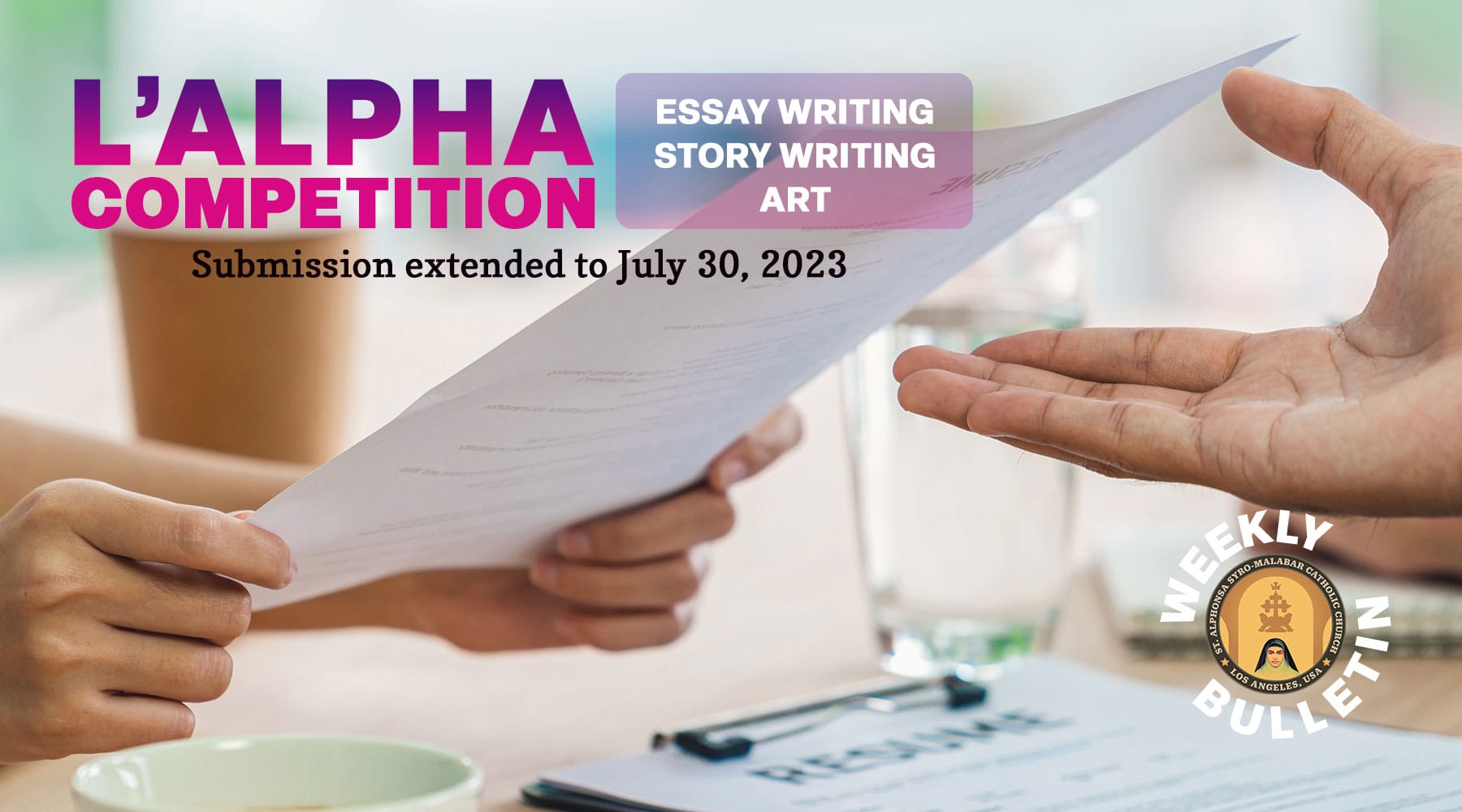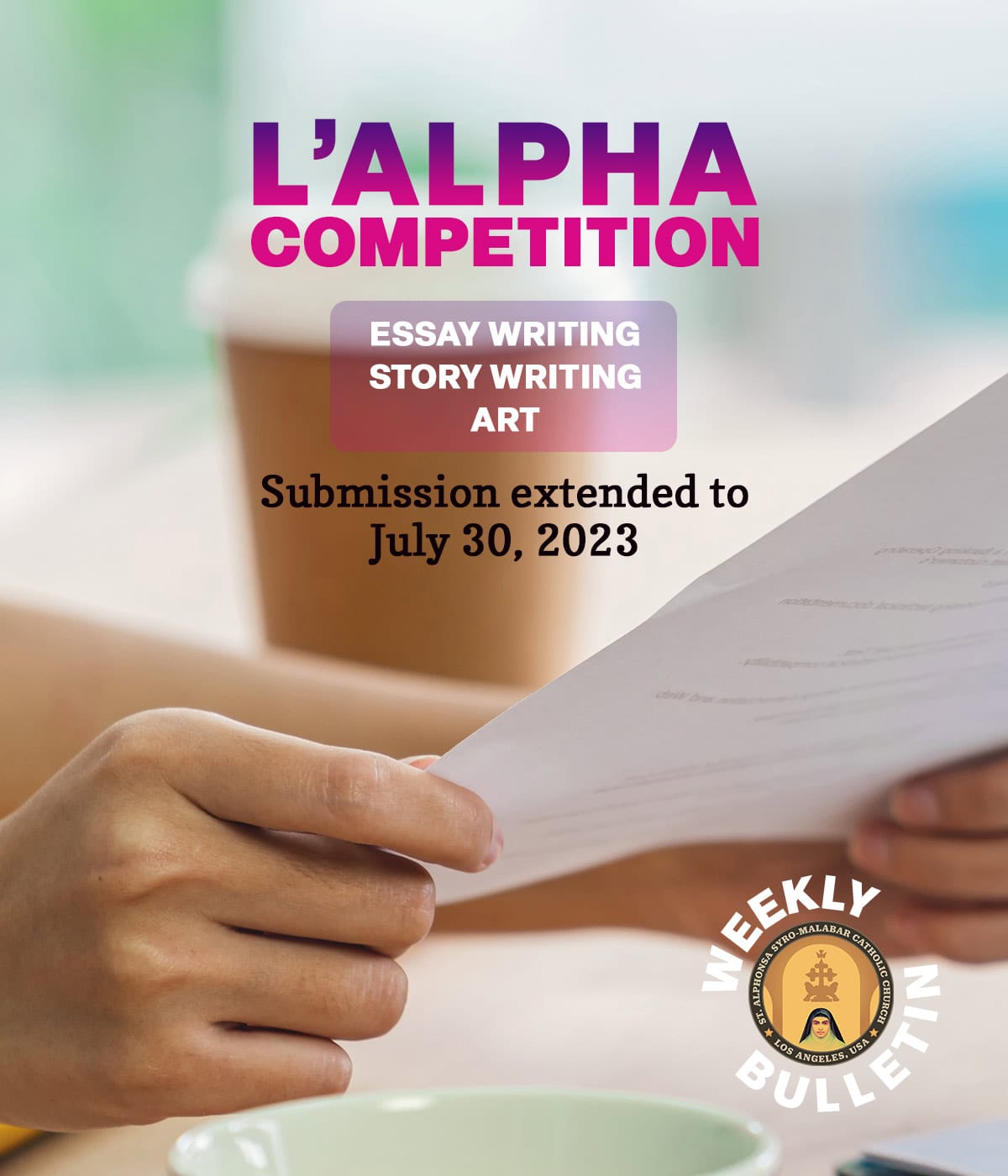 April 26 | Wednesday
07:30 pm: Holy Qurbana , Novena to St. Joseph
April 28 | Friday
07:00 pm: Confessions
07:30 pm: Holy Qurbana , Office of the deceased, Novena to St. Alphonsa
Memorial Qurbana for Chacko Thannickal, and Annamma Thannickal, Thressiamma Joseph Thoomullil.
08:15 pm: Adoration (by Youth)
April 29 | Saturday
10:00 am: Holy Qurbana, Novena to our lady of perpetual help.
April 30, Sunday | Season of Resurrection IV | Feast of St. Joseph the worker & St. George
09:45 am: Holy Qurbana (English)
10:45 am: CCD Classes
10:45 am: Holy Qurbana (Malayalam)
Qurbana Readings: Isa 49:13-23 God will never forget us.
Acts 8:14-25 You cannot buy God's gift with money.
Eph 2:1-7 (1:15-2:7) Salvation is a gift of God.
Jn 16:16-24 (16:16-33) Your sadness will turn into gladness.
Bakersfield: No Holy Qurbana
Let us remember:
April 28: Holy Qurbana and Youth Adoration
April 30 12:15pm: Swasthi meeting
May 14: Visit of Bishop Mar Joy Alappattu.
May 14: Didache Graduation
May 21: CCD Final Exam
June 3: Solemn Holy Communion
June 4: CCD Graduation
July 7-8-9: Shalom Retreat in our Church – Registration Open
June 18- July 2: Europe Pilgrimage
L'ALPHA competitions – Entries submission extended date July 30, 2023
Intercessory Prayers & Adoration, Every Sunday at 09.45 am (Chapel)
Malayalam Class on every Sunday after Malayalam Qurbana, in-person & Hybrid (please check the information in WhatsApp)
LFML & Angels Army meeting every 4th Sunday of the Month
Reading circle every Sunday at 12 Noon