Weekly Bulletin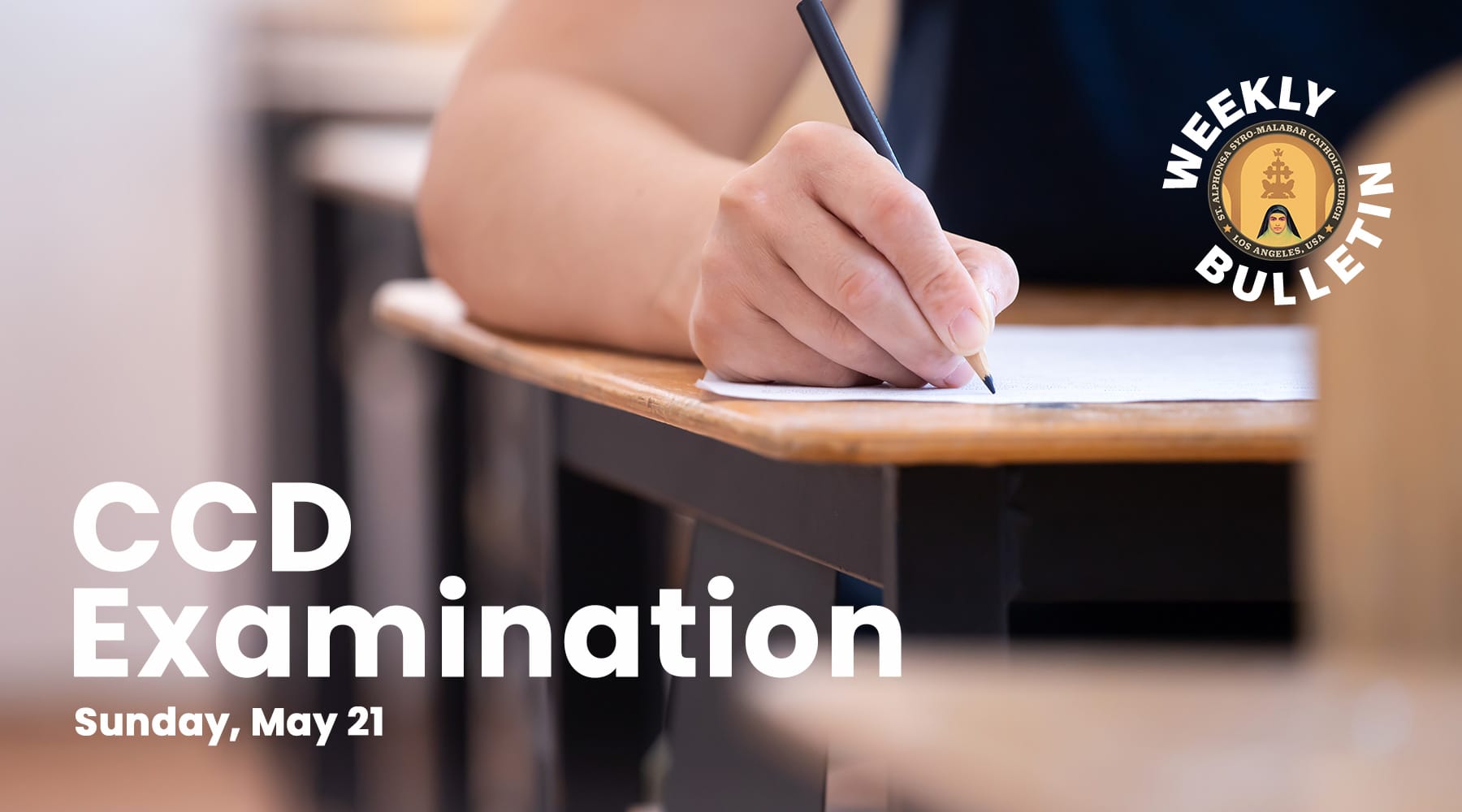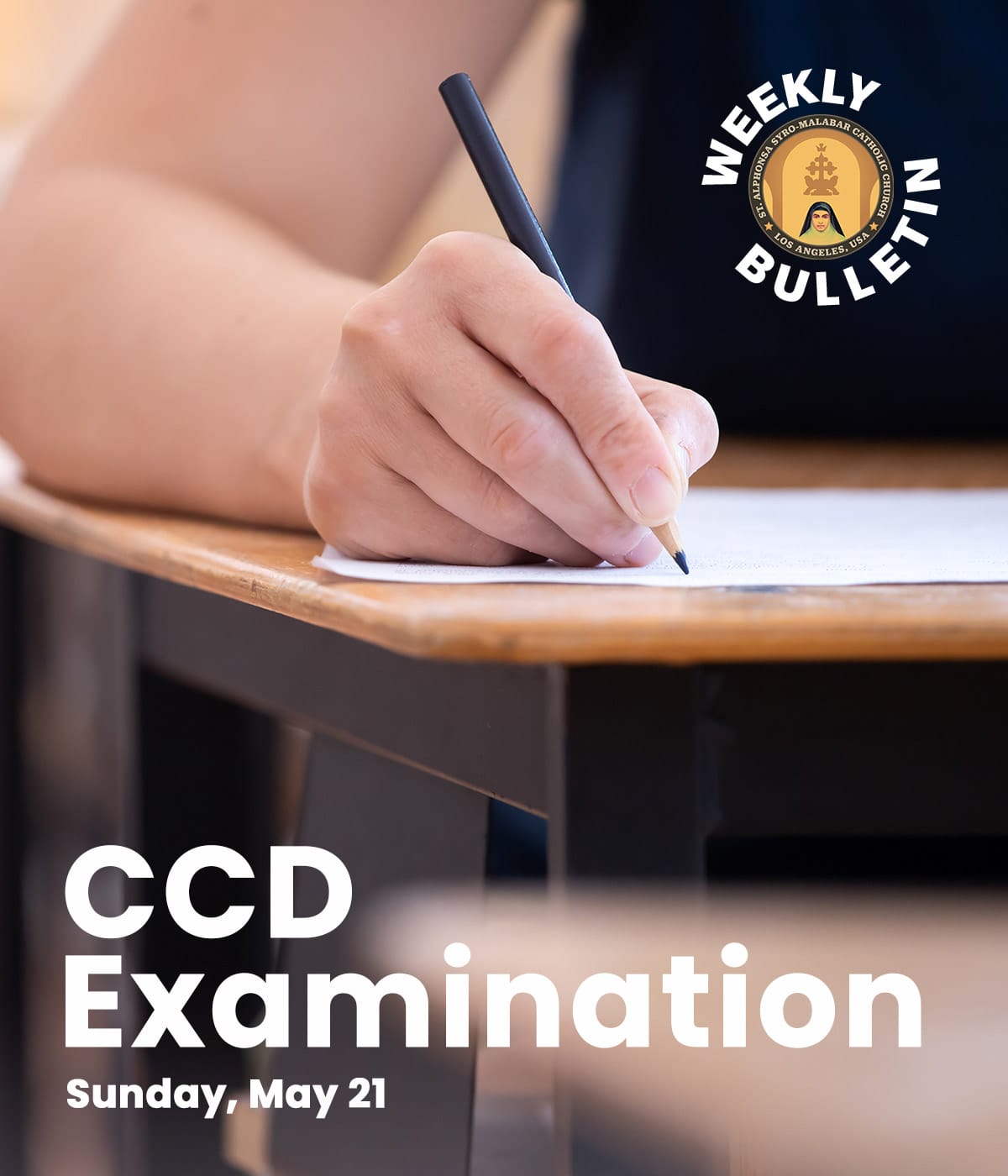 May 17 | Wednesday
May 19 | Friday
07:00 pm: Confessions
07:30 pm: Holy Qurbana , Office of the deceased, Novena to St. Alphonsa, Memorial Qurbana for Georgekutty Karimarathil (Father so Sheena George) and for Joseph Mulakkampilly (Father of Shalini Seby)
May 20 | Saturday
10:00 am: Holy Qurbana, Office of the deceased, Novena to our lady of perpetual help, Memorial Qurbana for  Rosa & Iype Kappiarumalayil (Parents of Prothasis Kappiarumalayil)
06:00 pm: Family Unit meeting, St. Mary's
May 21, Sunday | Season of Resurrection VII
09:45 am: Holy Qurbana (English)
10:45 am: CCD Classes (Examination)
10:45 am: Holy Qurbana (Malayalam)
12:15 pm: Parish Council
Qurbana Readings: Isa 6:1-13 Isaiah is sanctified and sent.
Acts 1:15-26 Matthias was enrolled with the eleven apostles.
Phil 2:1-11 (1:27-2:11) Every tongue must confess that Jesus Christ is Lord.
Mk 16:14-20 (16:9-20) Go into all the world and preach the Gospel.
Bakersfield:No Holy Qurbana
Let us remember:
May 21: Parish Council meeting
May 21: CCD Final Exam
June 3: Solemn Holy Communion
June 4: CCD Graduation
June 10: Parish Picnic (please register)
June 18 – July 2: Europe Pilgrimage
July 7-8-9: Shalom Festival in our Church – Registration Open
July 30, 2023: L'ALPHA competitions – Entries submission extended date (July 30, 2023)
No Intercessory Prayers & Adoration, until July
Malayalam Class on every Sunday after Malayalam Qurbana, in-person & Hybrid (please check the information in WhatsApp)
LFML & Angels Army meeting every 4th Sunday of the Month
Reading circle every Sunday at 12 Noon