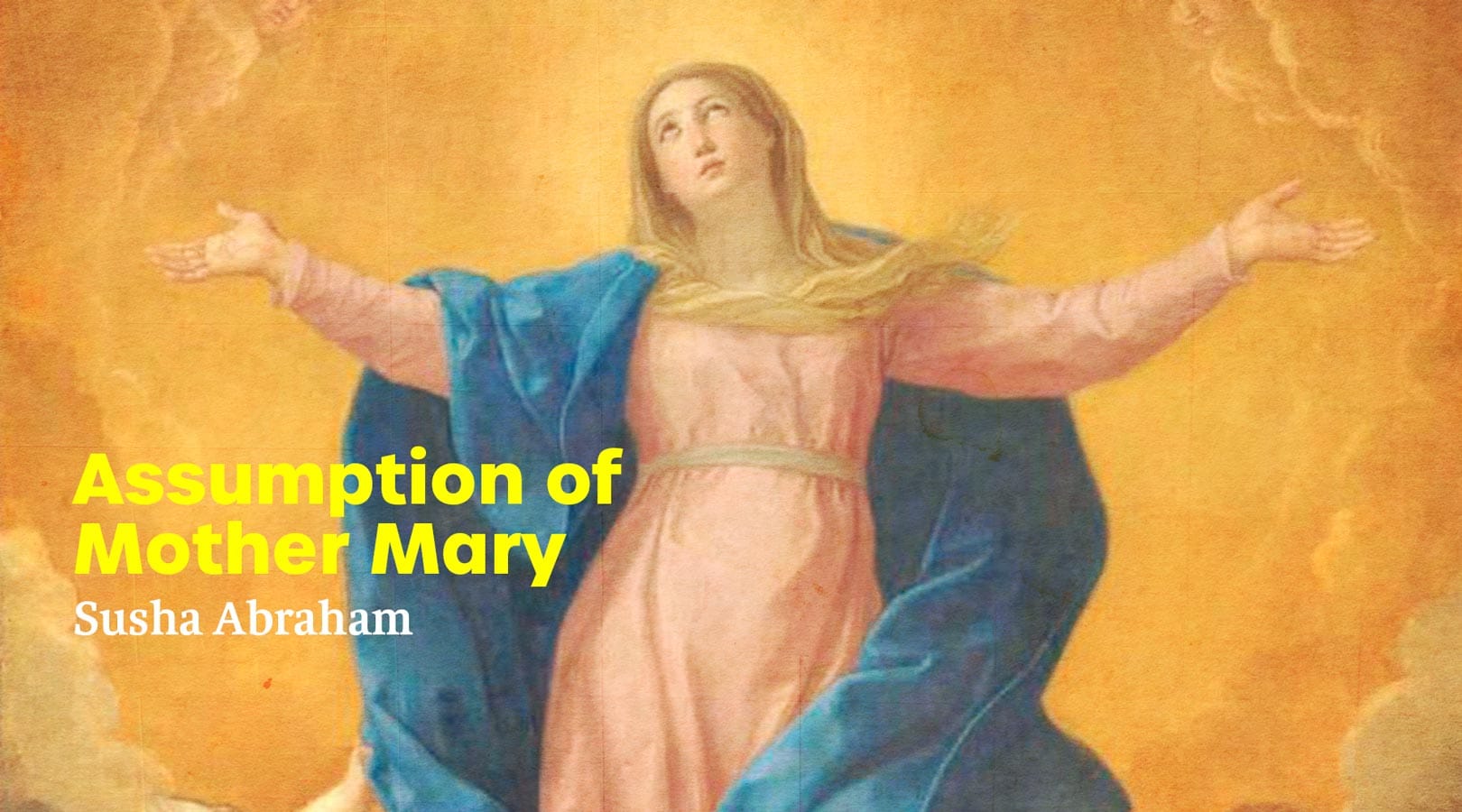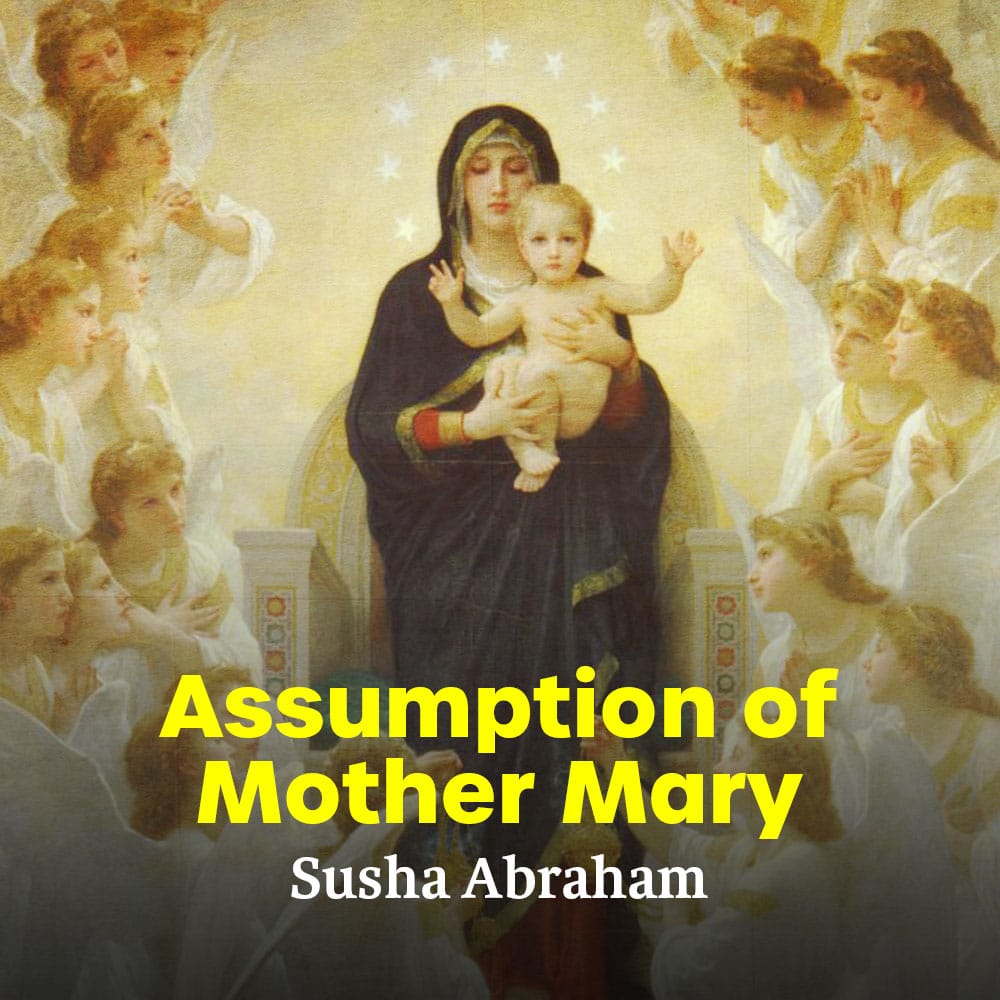 What comes to mind when you think of the date August 15th? Perhaps the start of school? But this day is the Assumption of Mother Mary, it is also the Indian independence day. You probably know from the Glorious Mysteries that Mary was taken bodily into heaven accompanied by the holy Angels.The word assumption comes from the Latin root 'assumptio' which means 'taking up'. This refers to Mary being taken up to heaven by God. There are two ways the assumption is told: The first, Mother Mary died while on earth and was then taken to heaven.(This is the way the Catholic church teaches it). The second version says Mary is assumed directly into heaven before her death.
According to version One, Mary died while on earth and it was celebrated as 'Dormition of Mary'. The name of the feast was, then, changed to the 'Assumption of Mary', the reason being her body was assumed into heaven after her death. It was believed that "Mary had died in the presence of the apostles; but her tomb, when opened later . . . was found empty, and so the apostles concluded that the body was taken up into heaven" (EWTN). Several sources on the Assumption are available. St. John the Damascene wrote in a sermon that it was fitting that she, who had kept her virginity intact in childbirth, should keep her own body free from all corruption even after death" (Catholic News Agency). The stain of original sin is what causes the corruption of the body; so, Mary who was not born with it was free of corruption. The Assumption was declared a dogma of faith – an undeniably truth – by Pope Pius XII in 1950.
Mary's tomb is now called the place of dormition. The Abbey of Dormition is built on it. It is on Mount Zion in Jerusalem. In the Book of Revelation, a "woman clothed with the sun" is mentioned. It is in this way many depictions of the assumption are portrayed. In the Book of Genesis, it is prophesied that the seed of the woman will crush satan with his feet.
Assumption Day is a holiday in many places, including Belgium, Switzerland, Poland, Chile, France, Austria, Greece, Italy, Portugal, Guatemala, Slovenia, Croatia, and Spain. The feast began during the Byzantine empire. The feast was eventually introduced in Europe, and during the renaissance many churches were adorned with illustrations of the Assumption. These usually included mandorlas or aureoles which were later replaced with clouds.
If you are wondering about the death of Mary, she did not die because of her sin, as we know Mother Mary was born without original sin. She died in accordance with her son who accepted death for us. John Paul II said: The Assumption was the fulfillment of the Mother's wish to be with her Son, Jesus!