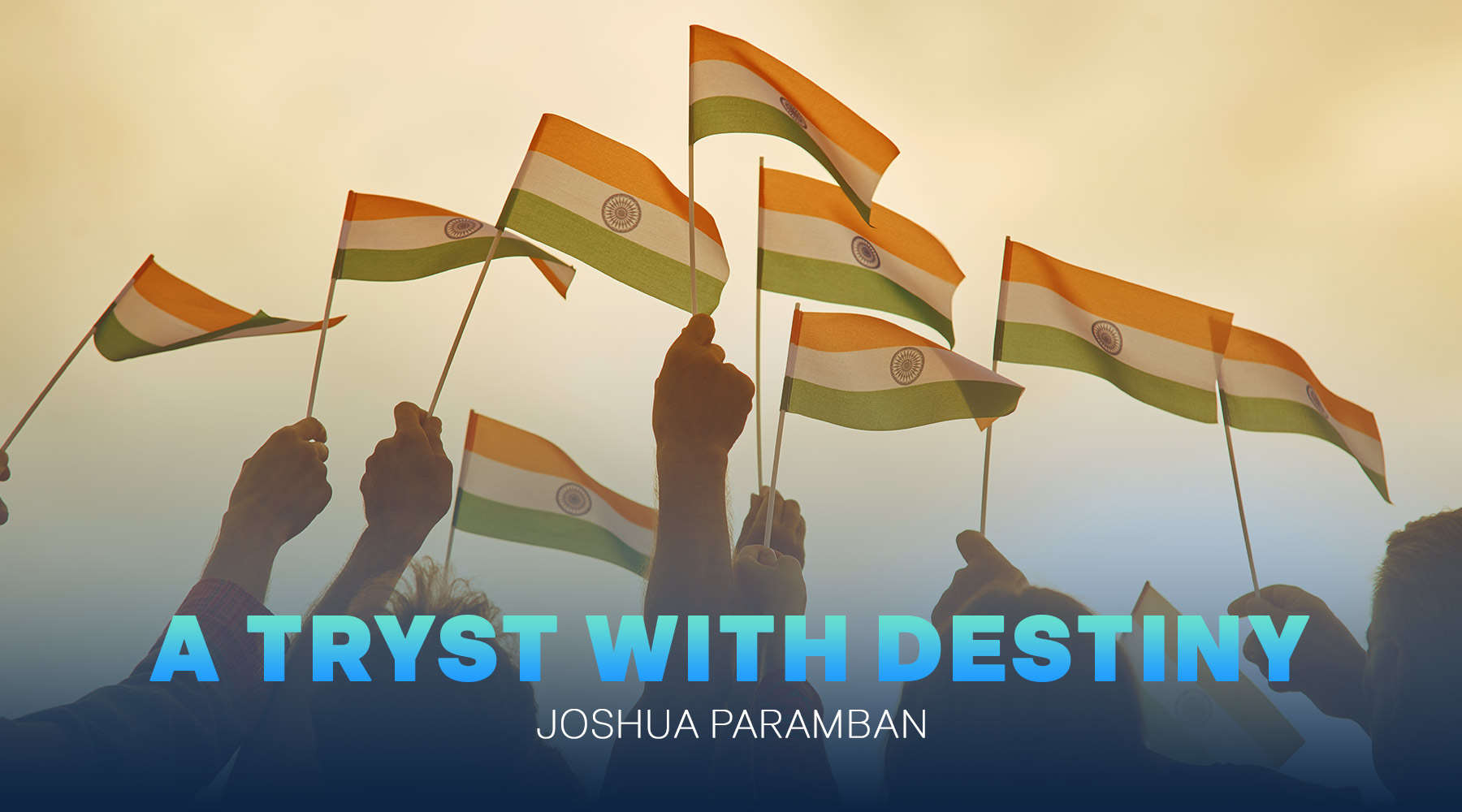 A Tryst with Destiny
Joshua Paramban
For over 200 years, India lived under British rule until August 15, 1947, which we proudly celebrate as Indian Independence Day even 75 years later. On this national holiday, we take time to remember the great leaders of India who led the freedom movements and those who laid their lives for the noble cause of establishing a free and sovereign nation.
On August 15, 1947, Jawaharlal Nehru became the first prime minister of India after proclaiming the Declaration of Independence. This declaration was contained in his grand speech, "Tryst with Destiny", and it marked the day that the people of India could confidently say that they are free people. What many consider to be the most powerful statement in this speech was when Nehru said, "After years of slavery, this is the time when we fulfill our resolve and put an end to our misfortune". Not only did he give an undisputedly moving speech, he also stuck up the national flag of the newly independent country and proclaimed the newborn national anthem. After this day, India jumpstarted itself to be its own country to be acknowledged by other nations and be held with pride by Indians. Before the British colonized India, they had the right to print their own currency, cultivate crops, and own their land. British hegemony destroyed everything!
One of the most prominent fighters for the freedom of Indians was a golden figure in history named Mahatma Gandhi, also called Gandhiji. He made one of, if not the most prominent contribution to the freedom movement in India; Gandhiji taught the country and maybe even the world a valuable lesson on the importance of non-violence and resistance without arms.
August 15 is a day of great pride for our country. Many places like schools and shops remain closed on this day and people celebrate it with great pomp and show. They hold meetings, raise the national flag, and sing the national anthem. The enthusiasm of the people migrating together to celebrate this annual, national holiday is what drives the events surrounding Indian Independence Day to occur and flourish throughout the many golden years after attaining freedom as a country.